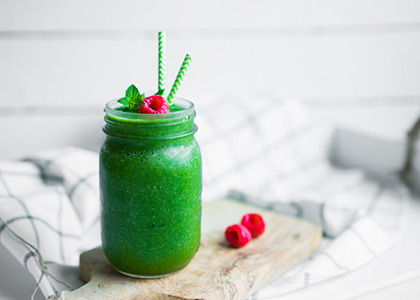 Were you just wondering how you could liven up your morning smoothie AND harness the power and nutrition of this month's green tea?
We thought so!
It's so easy:
The night before, cold brew your Enchanted Forest tea by placing 1 tbs in a 500mL (pint) mason jar, add cold water and a lid, shake and refrigerate until morning.
Wake up.
Make your morning smoothie as you normally would. We personally love:
pineapple
cherries
kale
lime
ginger
blueberries
…but it's your smoothie, so let loose!
Put a tea strainer above your smoothie glass and pour the tea through, straining out the leaves to add the tea to your smoothie to your taste. We love a 1:1 ratio of smoothie to tea.
Throw a tablespoon of hemp seeds on top if you are feeling adventurous!
Drink your tea-spiked smoothie and rock your day!
---